Let the skilled team at 403-Painter bring color into your world. Get in touch today for a free estimate and discover how we can redefine the look and feel of your home or office with our professional painting services. Your journey towards a vibrant, refreshed space is just a call away
Understanding Our Wall Painting Service
403-Painter is a reputable painting company in Calgary, offering a wide range of residential painting services. Our interior painters are skilled professionals, dedicated to transforming spaces with quality paint jobs. Whether it's an interior painting project or an exterior one, our Calgary house painters team is here to serve you with excellence and precision.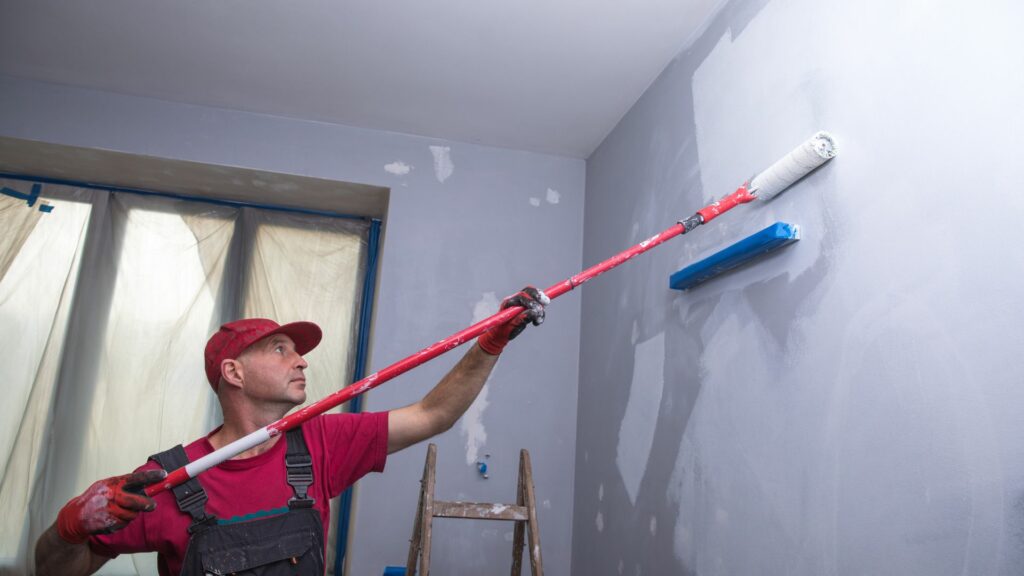 The Advantages of Repainting Your Walls
A fresh coat of paint on your interior walls or the exterior of your home comes with numerous advantages:
Painting Calgary homes and businesses not only refreshes the appearance but also creates a more pleasant and vibrant ambiance.
Increased Property Value:
A good paint job can increase your property's value, making it more appealing to potential buyers.
Paint acts as a protective layer against various environmental elements, preventing potential damage to your walls.
Among other renovation options, painting is a cost-effective way to give your space a new look.
With a wide range of paint color options, you can personalize your space to reflect your taste and lifestyle.
Our painting process is Simple, Efficient, and Professional
The process begins with a free estimate. We discuss your painting needs, preferences, and provide a clear and transparent painting estimate.
Our painters prepare the area by covering furniture, removing old wallpaper, and fixing any wall imperfections.
We apply a quality primer to create a perfect base for the paint, ensuring a smooth and lasting finish.
Our interior painters Calgary team uses premium quality paint to deliver a professional and durable finish, transforming the interior or exterior of your home.
After the painting job, we conduct a thorough inspection and cleanup to ensure you are satisfied with the result.
Our professional painters in Calgary have a wealth of experience in both interior and exterior painting projects, delivering exceptional quality every time.
We are committed to completing projects on time and within budget, ensuring a hassle-free experience for our clients. Our painting contractors are best in class for our interior painting services.
Your satisfaction is our priority. Our painting team strives to meet and exceed your expectations for an interior house painting job.
Being a locally owned business, we understand the unique needs of the Calgary community and the surrounding areas.
Our prices are transparent and upfront, with no hidden fees, so you can expect excellent service without unexpected costs. Plus we provide free estimates.