Unveil the true potential of your living space with the transformative art of trim and door painting. At 403-Painter, our skilled professionals bring a touch of precision and style to every project. Watch as we breathe new life into the finer details of your home, creating an atmosphere that radiates warmth and sophistication. Trust us to enhance the beauty that surrounds you.
Understanding Trim and Door Painting
Trim and door painting may sound like a simple task, but it's actually a skillful art that can make a big difference in how your home looks and feels. It's all about giving your interior spaces a fresh and polished appearance. So, what exactly is it?
When we talk about trim painting, we mean painting things like the baseboards, moldings around your doors and window trim, and any other wooden or decorative elements in your home. And when we say "door painting," we're talking about painting interior doors for a new and beautiful look.
Here's why it's important: These small details can have a big impact on the overall vibe of your home. Think of them as the finishing touches that tie everything together. Whether you want to refresh your living space or prepare it for a new look, professional trim and door painters like us at 403-Painter can help you achieve your goals.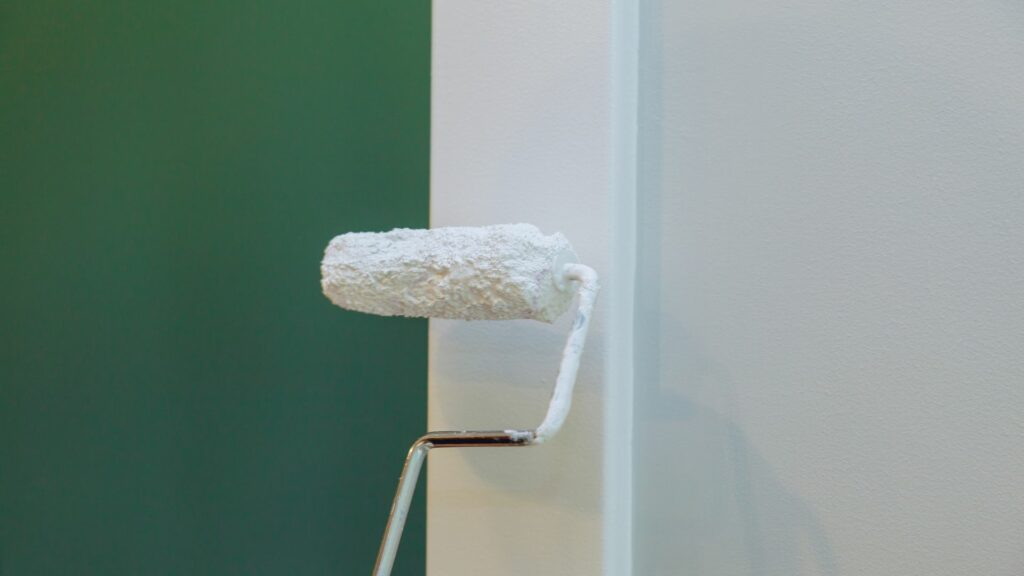 Advantages of Trim and Door Painting
Now, let's talk about why you should consider trim and door painting for your home:
Affordable Transformation:
Painting your trim and doors is a cost-effective way to make your home look brand new without spending a ton of money. It's way cheaper than replacing everything.
When you paint your existing trim and doors instead of throwing them away, you're being eco-friendly. It's a responsible choice that reduces waste and helps the environment.
Unlike big renovation projects that can take weeks or even months, painting your trim and doors can be done in just a few days. It's a quick and efficient way to update your home.
With a wide range of paint colors and finishes to choose from, you can personalize your home to match your style and preferences. Want a shiny finish or a matte one? It's up to you!
Upgrading your trim and doors can increase the value of your home. So, if you ever plan to sell, it's a smart investment.
Here's how our professional painters work their magic when it comes to trim and door painting:
We start by talking to you about what you want and check the condition of your trim and doors.
Before we start painting, we make sure everything is clean and smooth. We use things like sandpaper to make sure the surface is perfect.
Our experienced painters use high-quality paint, including oil-based and latex paint, to give your trim and doors a beautiful finish.
To make sure your paint lasts a long time, we add a protective layer. This helps keep your trim and doors looking great for years.
We put everything back together, including your hardware (like doorknobs and locks), and make sure everything works perfectly.
We're known for leaving homes spotless. After we're done, your home will be clean and tidy, just like before.
Our team has been doing this for years, so we really know what we're doing.
We use the best paint and tools to make sure your trim and doors look fantastic and last a long time.
We care about your home as much as you do. We treat every project with care and precision.
We want you to be happy with our work. With 403-Painter, you're not just getting a service; you're getting quality and trust.
We're part of the Calgary community, so we understand what you need and the challenges you might face when it comes to home improvements.