Expert Ceiling Painters in Calgary
403-PAINTER brings an unparalleled level of expertise and dedication to residential painting. One of our signature services is flat/smooth ceiling painting, providing a transformative touch to your interiors.
About Flat/Smooth Ceiling Painting
Flat/smooth ceiling painting offers a unique blend of practical and aesthetic benefits. We make spaces look great with smooth finishes that add elegance and can match any decor style.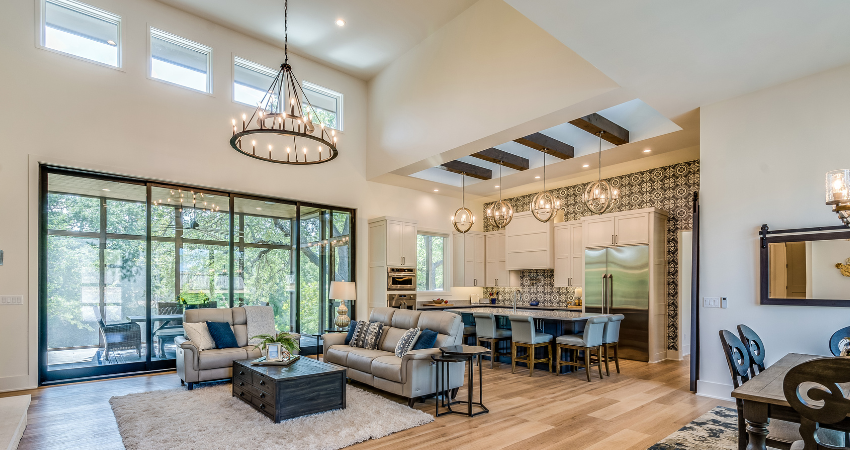 Our process begins with an in-depth consultation to understand your expectations and requirements. From preparation to painting, we ensure every step is carried out with precision and meticulous attention to detail.
We use premium-quality materials to guarantee a stunning, durable finish that will stand the test of time.
Our house painters work efficiently and Carefully ensuring there is no evidence they were there short of the paint job.
Why Choose a Flat/Smooth Ceiling?
Flat/smooth ceilings offer a refined, elegant look that adds an air of sophistication to any room. Unlike textured ceilings, flat ceilings create a clean, minimalist aesthetic that can complement any decor style, from classic to contemporary.
The simplicity of a smooth ceiling makes it a versatile choice that works well with a variety of interior design styles. Whether your home or office follows a modern, traditional, or eclectic decor scheme, a flat/smooth ceiling can seamlessly fit in.
Flat/smooth ceilings do an excellent job of reflecting light, making rooms appear brighter and more spacious. This can contribute to a more comfortable and inviting environment, enhancing the overall ambiance of your space.
Fequently Asked Questions
1) How long does it take to paint a flat ceiling?
The timeline can vary depending on the size of the ceiling, the number of coats needed, and the drying time between coats.
On average, a standard room's ceiling can be painted within a day by professional painters. We work efficiently to deliver high-quality results with minimal disruption to your routine.
2) Does a flat/smooth ceiling require special paint?
While you can use regular interior paint for flat ceilings, we recommend using specific ceiling paint if possible. Ceiling paint is typically thicker and splatter-resistant, reducing the chances of paint drips. It's also formulated to dry with a flat finish, helping to hide imperfections on the ceiling surface.
3) Why should I choose professional painters for my flat ceiling painting project?
While painting contractors make it seem straightforward, it requires skill, expertise, and the right tools to ensure a smooth, even finish.
Professional painters have the experience and knowledge to avoid common painting mistakes, such as streaks, drips, and uneven coverage, guaranteeing a flawless result.
We have a Great history of providing top-notch house painting in calgary, including painting flat/smooth ceilings. Our commitment to quality, professionalism, and customer satisfaction sets us apart in the industry.
Here's why you should choose us for your painting project:
Expertise: Our residential and interior painting team has the skills to handle any painting project with precision.
Quality: We use only premium supplies for a durable and flawless finish.
Professionalism: As professional painters in Calgary, we respect your property and time, always maintaining a tidy workspace.
Customer Service: We're always ready to listen, answer your queries, and address your concerns promptly.